DONOR STORY
Nicole & Luke McCarthy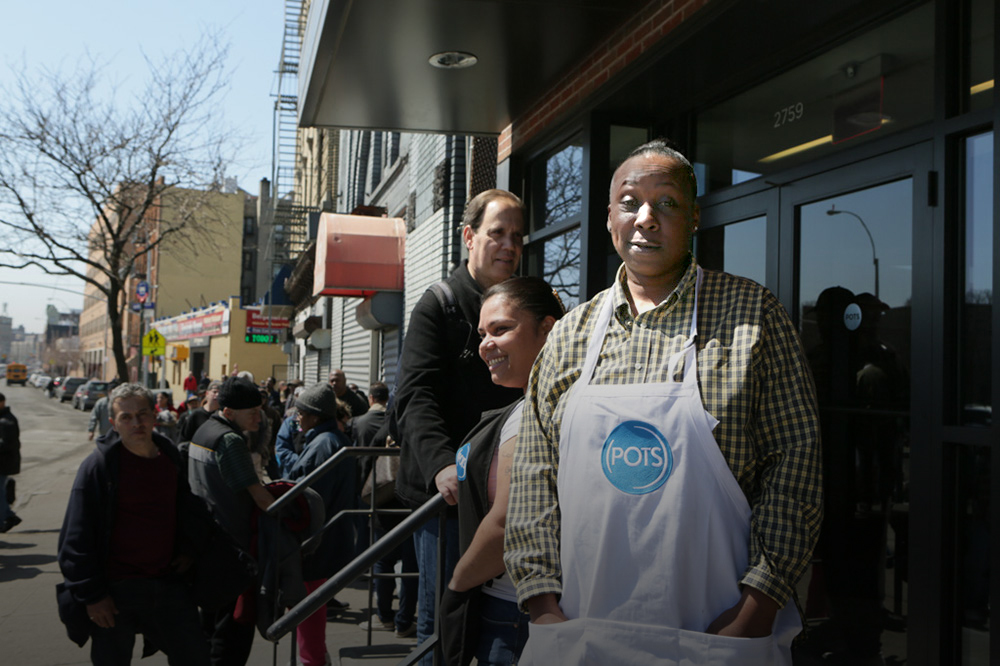 An Intergenerational Commitment to Service
Having worn many hats at POTS, lawyers Nicole and Luke McCarthy are recognizable faces in the POTS community, embodying the organization's commitment to respect, empowerment, hospitality, community, and justice.
When they were newlyweds and young professionals, they sought a project they could share as partners to preserve the convictions that had drawn them together when they first met. This brought them to POTS. Inspired by the mission, they committed countless hours to the Next Step Services program to provide pro-bono legal assistance to people facing the possibility of losing their homes.
Later on, as parents of two young sons, holiday volunteerism in the Community Dining Room was an opportunity to introduce their children to their family commitment to service. Even though their children have now grown up and moved away, they still annually return home to participate in this family tradition which has held strong for 23 years.
Nicole now volunteers weekly to assist the chef in preparing meals for lunch service. One day, after her shift, a staff member at POTS approached her with news about the campaign and asked if she may be interested in showing her support. She fell in love with the idea.
"Helping people become self-sufficient is POTS' ultimate goal. What better way to do that than to help people get jobs and provide them with in-depth case management services to achieve their goals." she exclaimed.
After enthusiastically sharing her commitment to this opportunity with her husband, they jointly agreed to double the amount she had originally pledged to POTS.
The McCarthy family makes a family commitment to POTS by serving meals in the Community Dining Room. When it came to supporting the capital campaign, they were inspired by the new job training programs, and doubled their initial pledge.