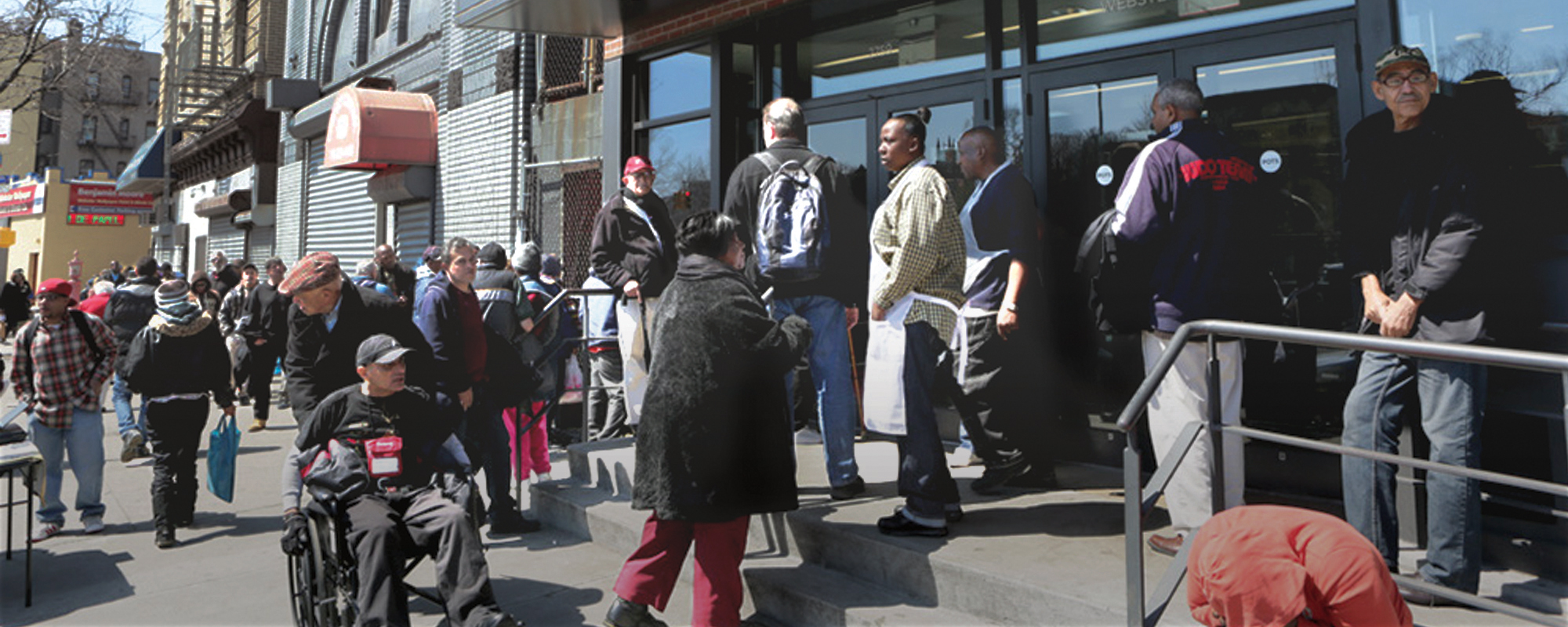 From Homelessness to Stability
Mr. Morgan had been sleeping on the roof and in the stairwell of his friend's old apartment building for over two weeks.
He came to POTS to shower, eat, obtain clothing, and learn about his housing options with the hope of securing employment as quickly as possible. POTS was able to address Mr. Morgan's most immediate need — housing — and found him an apartment in Washington Heights. POTS' employment specialist then helped Mr. Morgan improve his resume, and within two months he found part-time work.
A POTS counselor is now working with him to map out the next steps in his job path. Thanks to POTS' assistance, Mr. Morgan is well on his way to self-sufficiency.
Now a Small Business Owner
Marc was skilled in all areas of construction, yet, as a recent immigrant to the U.S., he found himself underemployed and struggling to support his family.
When he came to POTS, his case manager helped Mark realize he could start his own construction business while addressing his family's immediate needs for clothing, a mailing address, and food. While helping him enroll in benefits, POTS' case manager collaborated with Marc to map out the path to owning his own business and with the daunting task of applying for all the proper licenses. His wife Lisette was eager to assist in this new venture, so POTS' case manager helped her enroll in advanced ESL classes to prepare her to lead front-line communications for the company.
Now the owner of his own business, Marc is earning a middle class income and his new goal is to purchase a home for his family.
Assisting the Whole Family
Eunice was a natural caregiver and proud to have raised three kind and motivated children. Despite her success as a mother, she faced extreme financial hardships and was desperate to transition away from relying on public benefits as a primary source of income.
When she first came to POTS seeking pantry services, she was screened for other benefits and assigned to a case manager. Her case manager connected her with a financial counselor and encouraged her to pursue a career as a home health aide to earn income while also fulfilling her desire to care for others. Eunice's eldest son and teenage daughter also expressed interest in joining the workforce, so a POTS case manager helped them each secure employment relevant to their long-term career goals.
Eunice is currently employed and continues to work with her case manager while she earns her GED in a program she was introduced to by POTS and hopes to advance her career in the health industry.